Product Introduction
——
F mount telecentric lenses are specially design for 10MP grade resolution full frame sensor, perfectly suitable for 4K and 8K linear array camera.
Designed for full-megapixel full-frame sensor, large detection field of vision, ultra-low distortion design
This F Mount Big FOV Telecentric Lens PMS-050TF179, 0.5X, Max. sensor size 35mm film, WD 179mm.
Naming Rule
——

Products Advantage
——
1. Large detection field of vision, high-resolution bilateral telecentric design for large-size objects of precision measurement tailored.
2. The accuracy of the telecentric adjustment, in the depth of field within the range of any measurement can be consistent with the results.
3. Ultra-low distortion design, increase the detection field while still ensuring the error of the field of view in a very small range.
(When not using software for distortion compensation).
4. Simple and stable structural design, suitable for a variety of conditions of the industrial environment.
Actual Image
——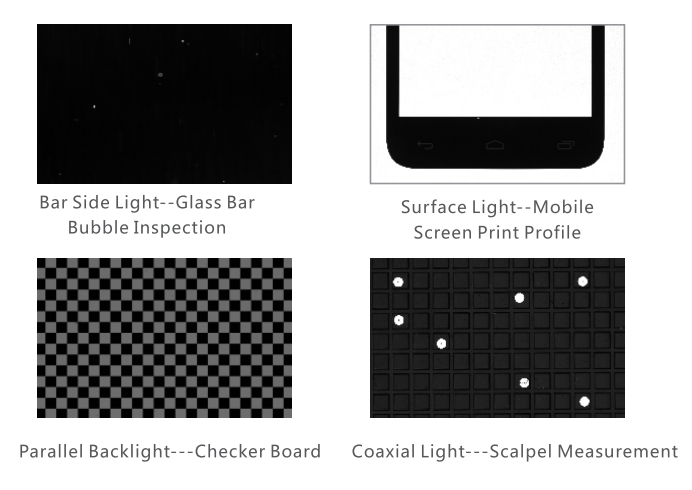 Application Fields
——
Widely used in a variety of large-size objects of high-precision measurement, such as large-size mobile phone screen,
PCB board, flat glass, engine parts, air conditioning compressor parts etc.
Product Size Display
——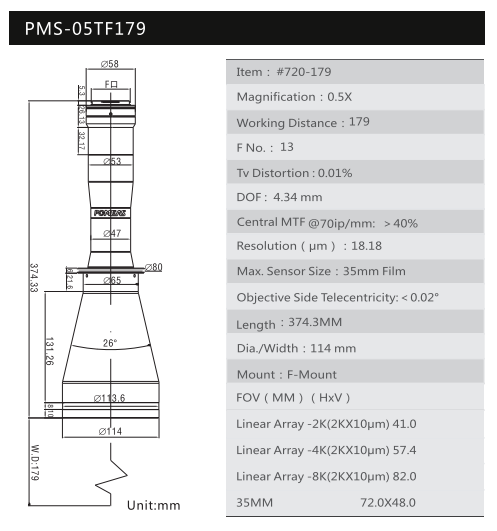 F Mount Telecentric Lens Parameter Table
——