The 2023 Shenzhen CIOE ended successfully on September 8th! The fully automatic image measuring instrument (flash meter), profile scanning solution, laser measurement solution, line laser displacement sensor, point spectrum dual-channel thickness measurement system, etc. demonstrated by POMEAS on site attracted a lot of attention!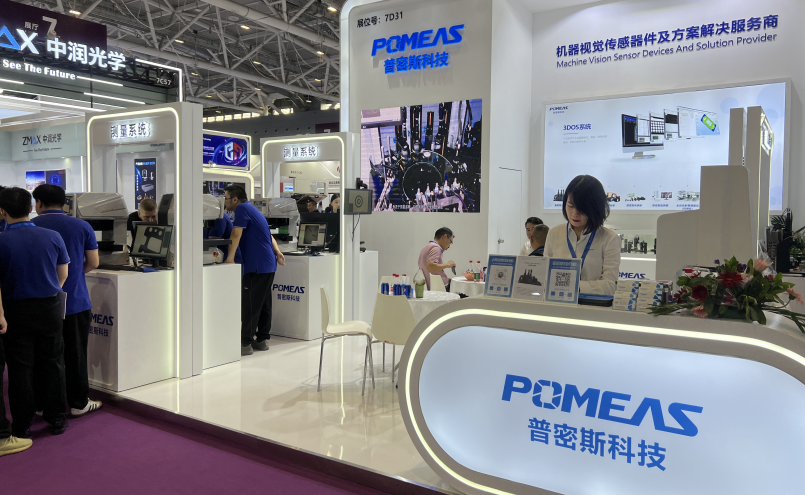 Measurement Sensor & Laser Measurement Solution
High Accuracy, Auto Focus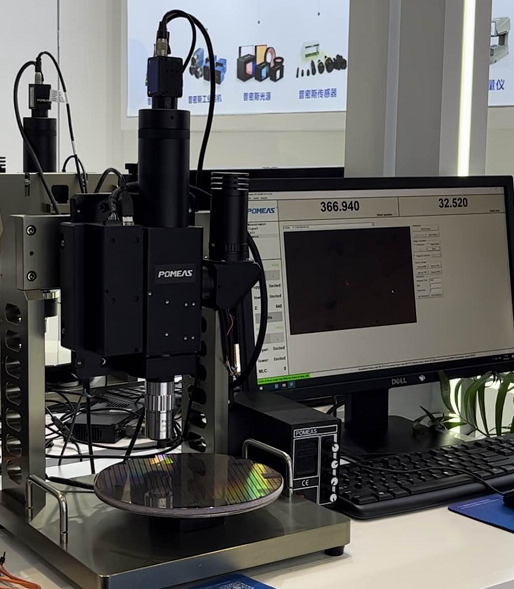 POMEAS laser measurement solution. Focusing accuracy of μm level, focusing speed up to 6.5khz level, with high focusing accuracy, fast focusing speed, stable and reliable product performance and other advantages, can be widely used in complex applications and environments.
Measurement Sensor & Point Spectral Dual Channel Thickness Measurement System
High accuracy, precise and stable measurement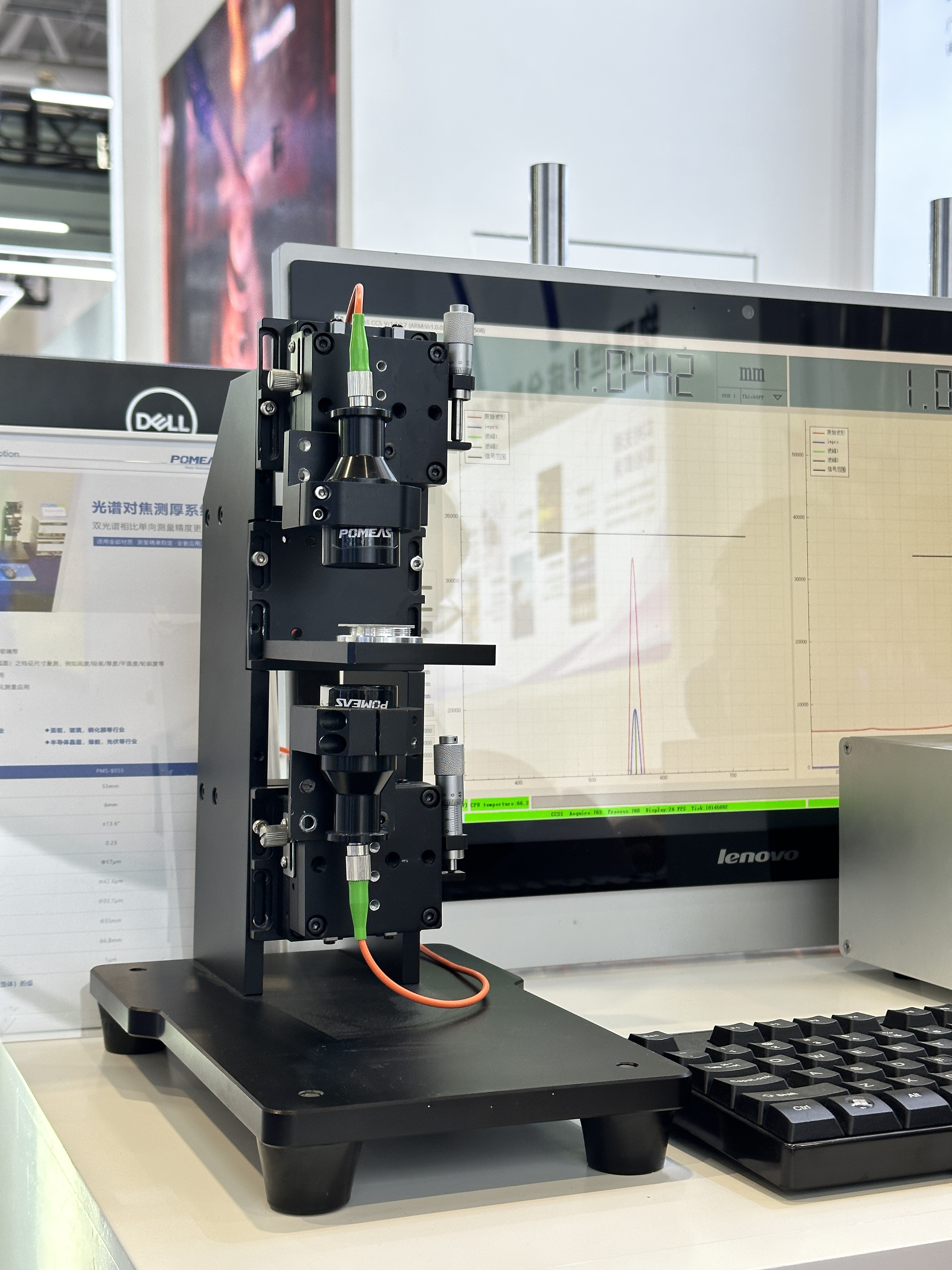 POMEAS point spectral dual-channel thickness measurement system, dual-spectrum compared to unidirectional measurement accuracy is higher, stable measurement of various types of materials, the probe structure is lightweight, easy to be integrated into the automated measurement applications in various industries.
Measurement Sensors & Line Laser Displacement Sensor Solutions
Fast, Accurate, Non-Contact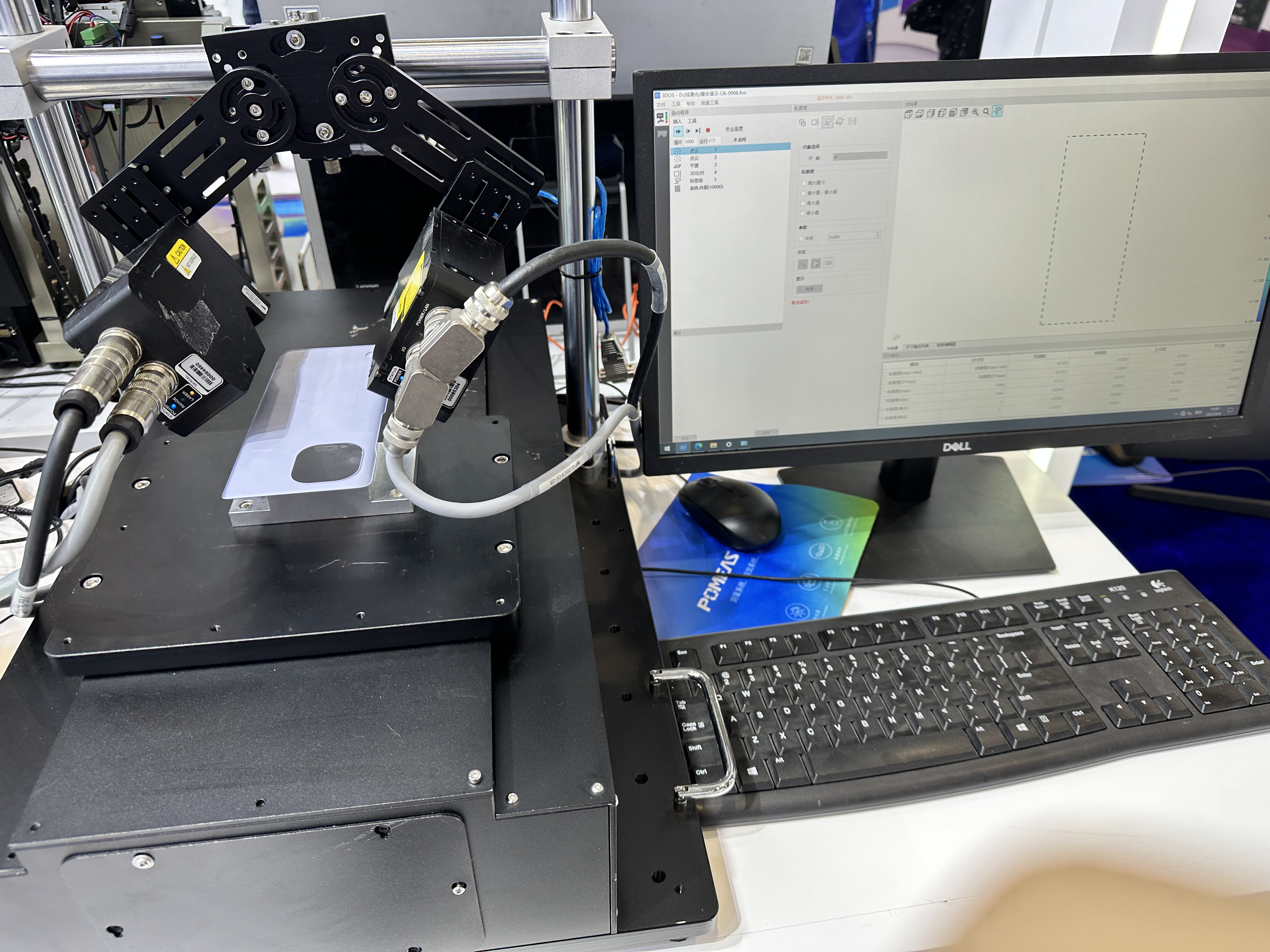 It can realize the measurement of any profile line dimension of the object, such as height difference, width, angle, radius, etc. It can also realize the defect detection, appearance dimension scanning, surface feature tracking and other functions.
Measuring Systems & Fully Automatic Image Measuring Equipment (Quick Vision Measurement)
Fast and efficient dimensional measurement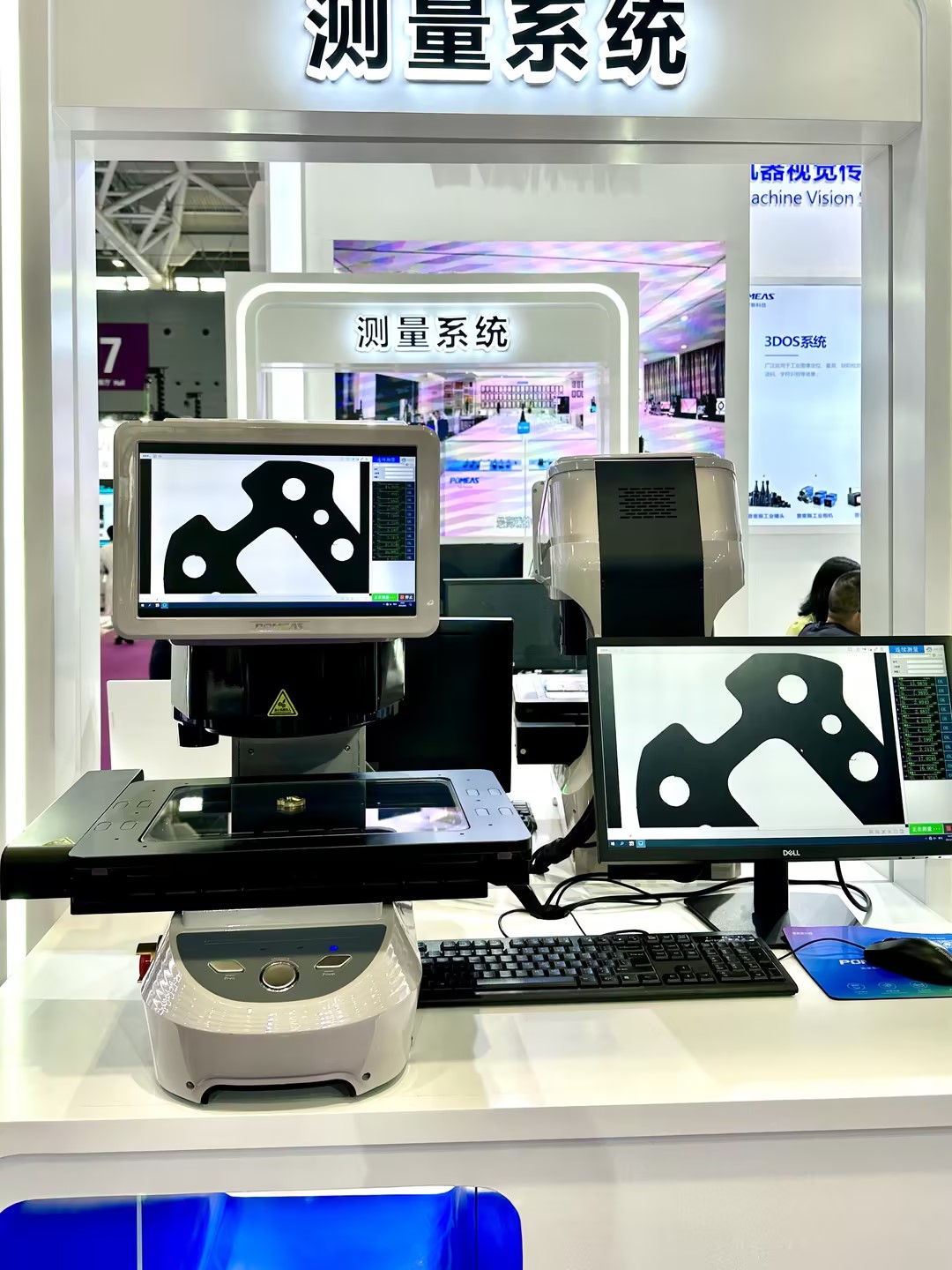 The POMEAS IMAGE3 series of fully automated image measuring instruments (Quick Vision Measurement) integrate a variety of measuring tools into a single unit that can measure up to 100 parts in 1 second. Eliminate human error, anyone can get the same measurement results, one-click measurement, one-click report output.
Measurement System & Profile Scanning Solutions
3D Dimensional Rapid Measurement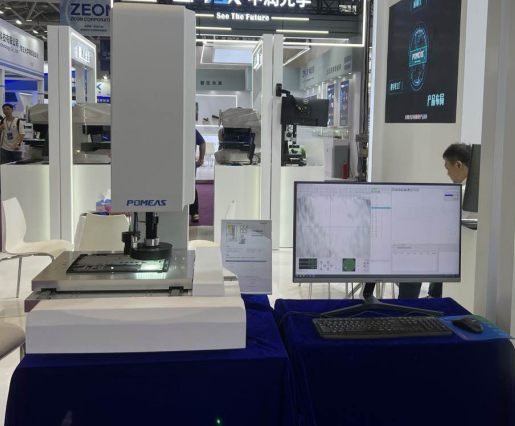 Advantages:
1.Cantilever structure, cast aluminum body, with silent drive platform, to ensure the operation of the equipment accuracy and stability;
2.Equipped with 12.5X zoom measurement module, more clear imaging and sharper edges for fine products;
3.Standard with self-made point spectral module, can measure the product 3D dimension, and realize non-stop continuous scanning to collect data, efficient and convenient;
4.Supporting 3DOS vision measurement software, to meet the GD&T tolerance and traditional 2D/3D dimensional fast measurement.
The Shenzhen CIOE has come to a successful conclusion, but the determination of POMEAS to explore the industrial vision inspection solutions continues to move forward, and the pace never stops!
------- Next Exhibition Preview -------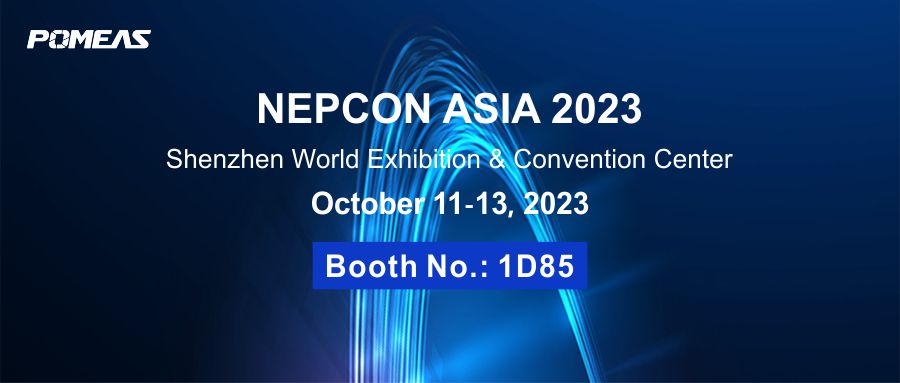 2023 NEPCON Asia, POMEAS invites you to visit us at Booth 1D85 in Shenzhen World Exhibition & Convention Center (Bao'an New Venue). We look forward to seeing you again from October 11th to 13th!