With the rapid development of Industry 4.0 and smart manufacturing, 3D vision technology is gradually becoming an indispensable part of various production scenarios. In this context, POMEAS 3D vision system, as a completely self-developed online measurement and defect detection system with unique self-developed algorithms and drag-and-drop operation, is suitable for various non-contact 3D inspection scenarios.
POMEAS 3D vision system is a completely self-developed 3D vision online measurement and defect detection system, designed with drag-and-drop software architecture, no programming is required on site, plug and play!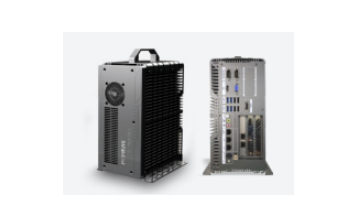 POMEAS 3D vision system advantages:
1. Support position correction: real-time response to the position offset and tilt of the target.

2. Simple configuration: camera configuration → business configuration → output configuration in 3 steps.

3. Dynamic switching of project files during operation, continuous measurement of multiple workpieces and processes.

4. Dynamically add, delete measurement tasks, modify configuration parameters, on-site programming is not required.

5. Support image saving: ALL/NG/no image saving, optional.

6. Support OK, NG, false detection, yield real-time statistics and display.
POMEAS 3D vision system is suitable for height/height difference, width position shape section, warping flatness, thickness measurement, angle radius and other inspections, such as: new energy top cover welding machine post-welding inspection, top cover peripheral welding & flap volume inspection, battery positive pole into the shell machine pre-welding gap inspection, and so on.
POMEAS 3D vision system will continue to introduce new functions and upgrade the system algorithms in the future development to meet the inspection needs of more different scenarios. At the same time, the system will also strive to provide users with a more user-friendly operation experience. POMEAS 3D vision system will play an important role in improving production efficiency and ensuring product quality.