POMEAS Image Measuring Vision Solution is an optical non-contact measuring instrument with a high degree of intelligence and automation.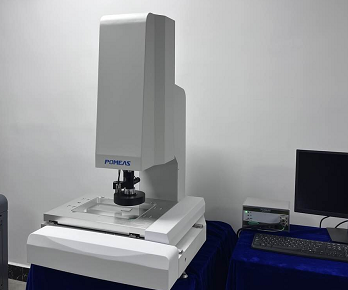 It can automatically complete edge extraction, focusing, offset correction and measurement synthesis. Compared with traditional measuring instruments, it is more powerful, more accurate and more convenient to operate. It can be used for dimensional measurement of length, width, height, hole distance, pitch, thickness, arc, diameter, radius, slot, angle, R angle, flatness, contour and so on.
Advantages:
1.Cantilever structure, cast aluminum body, with silent drive platform, to ensure the operation of the equipment accuracy and stability;
2.Equipped with 12.5X zoom measurement module, more clear imaging and sharper edges for fine products;
3.Standard with self-made point spectral module, can measure the product 3D dimension, and realize non-stop continuous scanning to collect data, efficient and convenient;
4.Supporting 3DOS vision measurement software, to meet the GD&T tolerance and traditional 2D/3D dimensional fast measurement.
5. Core components such as lens, light source, controller and software are designed and developed independently;
6. Images and reports can be generated quickly without much manual intervention during the measurement process. Improve work efficiency and reduce the risk of human error.
【Application Area】
POMEAS image measurement vision solution is very suitable for distance, radius, angle, radian and other dimensions detection, applicable to electronics, machining, hardware, material processing, automotive and other industries. Such as stamping molding parts, injection molding parts, cell phone parts and other inspection.