The 23rd China International Optoelectronic Exposition will be held in Shenzhen International Convention and Exhibition Center from September 16 to 18. As one of the professional expositions in the optoelectronic industry, optical peers from all over the country will gather together to discuss the development trend of the optical industry and how to provide perfect solutions.
POMEAS, a supplier of machine vision and industrial automation core components. Founded in 2010, Pomeas is a company with vision technology as its core, integrating optical, control, algorithm and other technologies, focusing on image measurement, image recognition, image sensor and other fields, and matching customized solutions to help customers improve the competitiveness of equipment.
This exhibition will bring the latest products, 4K zoom lens scheme and telecentric lens scheme, auto focusing video microscope, DIC micro vision scheme, new one button image measuring instrument and various optical accessories to the exhibition. I believe it will certainly bring more possibilities to the optical industry! Booth No.: 7D21, come to the exhibition site to know!
First Look at Exhibits
1、 4K zoom lens scheme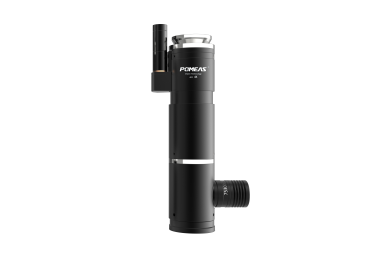 Advantages
1. Support 1-inch sensor camera, which is more than 110% higher than the traditional zoom lens in the same magnification field of view;
2. It is designed according to the resolution requirements of higher specifications, and the horizontal resolution of 1 inch camera can reach 4K level;
3. The magnification is designed as 0.68X~5X, which is applicable to the detection requirements of most applications;
4. Modular design, multiple magnification TV tubes and additional mirrors are optional, and module components with other functions are also available for selection.
2、 0.16X-0.7X dual telecentric lens scheme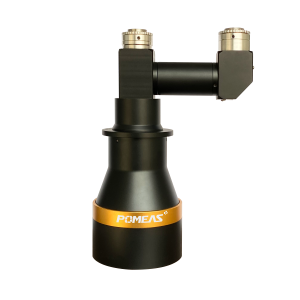 Advantages
1. It adopts special optical design and has excellent imaging quality;
2. Double ports, double telecentric lenses, almost no error in measurement;
3. Large field of view and high resolution design, which can complete large workpiece observation at one time;
4. Low distortion, high depth of field design.
3、 Autofocus video microscope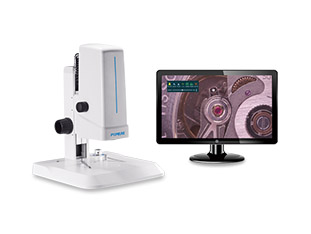 Advantages
1. The observation position is always in the real-time focusing state, which is a new observation mode without manual focusing;
2. Continuous zoom lens with zoom ratio of 0.7x-4.5x is adopted;
3. The entire optical system is independently developed by Purmis, and the body is designed in an integrated way, with excellent performance and better compatibility;
4. High resolution 1080P, frame rate 60FPS, can store pictures and dynamic videos.
4、 Differential interference (DIC) video microscope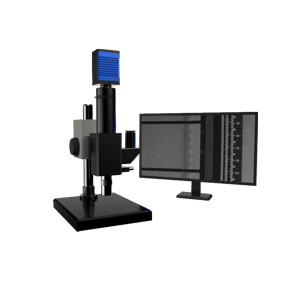 Advantages
The product barrel adopts infinite optical design, matched with professional flat field achromatic long working distance objective lens, uses DIC technology, and cooperates with the targeted coaxial light source to make the tiny height difference on the surface of the measured object produce obvious relief effect, which can clearly identify cracks, bulges, particles and holes.
5、 IMAGE3 series image measuring instrument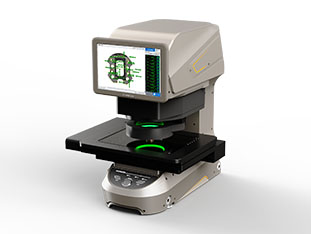 Advantages
1. The table type structure is small in size and convenient in handling, which is suitable for rapid measurement of the size of the production line edge. After placement, it can be measured only by pressing one key, or it can be automatically measured with customer IO signal, and the report can also be automatically uploaded to the customer data management system.
2. Double telecentric lens, together with two 12 million cameras, automatic lifting multi angle surface light and independent powerful edge algorithm, can easily realize surface light edge searching and high-precision measurement of surface dimensions.
3. The system has fast measurement speed, and can measure 100 parts in 1 second. The software operation interface is simple and easy to understand, and the measurement program can be easily compiled and the report parameters can be set. Anyone can also get consistent test results.
The exhibition will also display zoom lens, industrial lens, telecentric lens, industrial camera and other visual accessories. More information about the exhibits can be found at booth 7D21 from September 16 to 18. We look forward to your visit!